Mission Reports from around the world...
GERMANY September, 2022
We are very grateful that it is still possible for us to do our missionary work in Germany in freedom and relative safety. We do not know what to expect in the coming winter months and the media tries to scare us with scenarios of blackouts and shortages or total loss of gas and oil. But we trust our heavenly Father that He will bring us through any crisis, as it is written in Psalm 33:
Behold, the eye of the LORD is upon them that fear him, upon them that hope in His mercy; To deliver their soul from death, and to keep them alive in famine. Our soul waiteth for the LORD: He is our help and our shield. For our heart shall rejoice in Him, because we have trusted in His holy name. (Psalm 33;18-21)
Jutta from Germany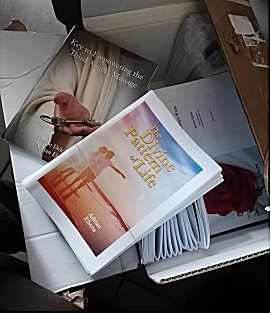 South Africa, October 2022
Brother Bukhosi spoke on true education at the camp meeting north of Durbon. Local booklet printing is also under way.
Tommy Makhura